WASHINGTON, D.C. – Today, U.S. Senator Rand Paul (R-KY), Ranking Member of the Senate Homeland Security and Governmental Affairs Committee, warned of the threat to freedom of thought and expression posed by artificial intelligence surveillance in government during a hearing titled "Artificial Intelligence in Government." During the hearing, Dr. Paul highlighted multiple examples of how federal agencies expand invasive surveillance programs with the use of AI and are using the technology to surveil and censor Americans' protected speech.
Dr. Paul discussed how the government weaponizes artificial intelligence against the American people. Even in the absence of advanced technology, federal agencies have spent years conducting unconstitutional surveillance of the public and suppressing the freedom of expression. But with the rapid development and advancement of artificial intelligence, the threats of government invisibly monitoring and censoring protected speech has worsened. Dr. Paul pointed out that during the COVID-19 pandemic, numerous agencies funded automated disinformation-detection technology to stifle discussions on the usage of masks, natural immunity, and the origins of COVID.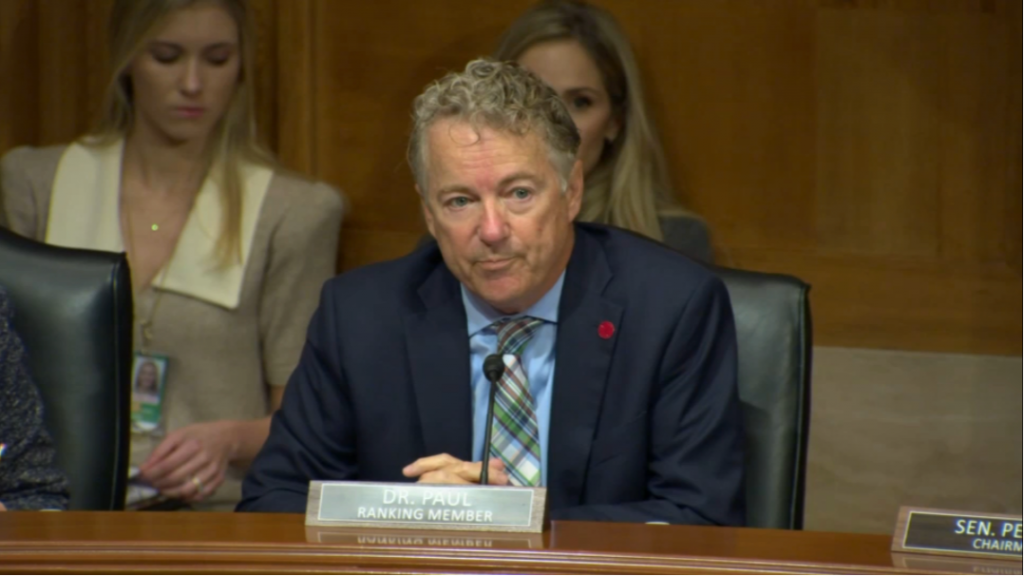 View the Ranking Member's opening statement here and questioning here.
While acknowledging the private sector's development of artificial intelligence, Ranking Member Paul stressed that agencies like the Department of Homeland Security, FBI, and State Department have colluded with private businesses and social media companies to combat what they deemed to be "disinformation." In reality, the government used taxpayer dollars to fund efforts to censor domestic speech by Americans. Dr. Paul also discussed the government's designation of disinformation while questioning Mr. Siegel, stating that disinformation cannot be defined domestically without violating the first amendment. Mr. Siegel agreed with Ranking Member Paul in restricting government from using artificial intelligence technology to limit and censor constitutionally protected speech.
###