WASHINGTON, D.C. – Today, U.S. Senator Rand Paul (R-KY), Ranking Member of the Senate Homeland Security and Governmental Affairs Committee, emphasized the importance of reducing government waste during a hearing titled "GAO's 2023 High Risk List: Recommendations for Reducing Waste, Fraud, and Abuse." During the hearing, Dr. Paul showcased examples of waste from his 2022 'Festivus' Report, which identified over $482 billion dollars in government waste.
Since 2017, the U.S. Government Accountability Office (GAO) has discovered at least $48 million sent to China, which included funding for military research sent by American Universities, with little to no data on how it is being spent. During his exchange in today's hearing with GAO's Comptroller General Gene L. Dodaro, Dr. Paul stressed the need to identify other potential instances of U.S.-funded Chinese military research paid through federally funded dollars and hold agencies accountable for wasting American's hard-earned tax dollars. For years, Dr. Paul has worked to hold risky gain of function research accountable to prevent a potentially more catastrophic pandemic from occurring. But despite unanimous support from Congress, government agencies continue to stonewall the release of declassified documents on the origins of COVID-19.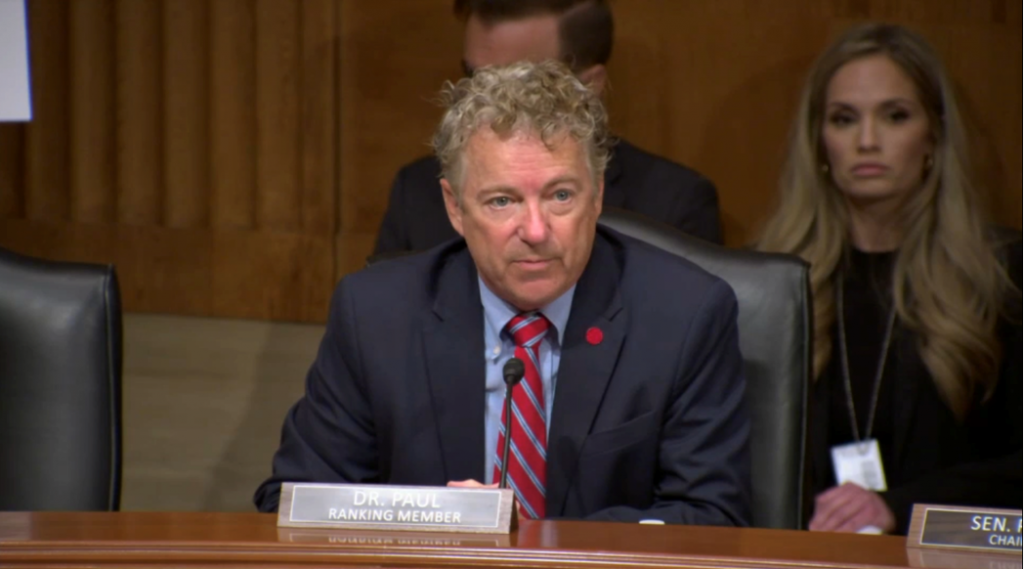 View the Ranking Member's opening statement here and questioning here.
At the end of every year, Dr. Paul releases his annual 'Festivus' Report, which exposes outlandish ways government uses American hard-earned tax dollars. During today's hearing, he discussed examples from his recent report, including $1.1 million to get mice drunk, $2.3 million to inject puppies with cocaine, and $3 million to watch a steroid-induced hamster fight. Dr. Paul additionally highlighted over $120 billion in improper payments from Medicare and Medicaid. Dr. Paul called on Congress and GAO to help get spending under control and continue uncovering the increasing waste and abuse in government.