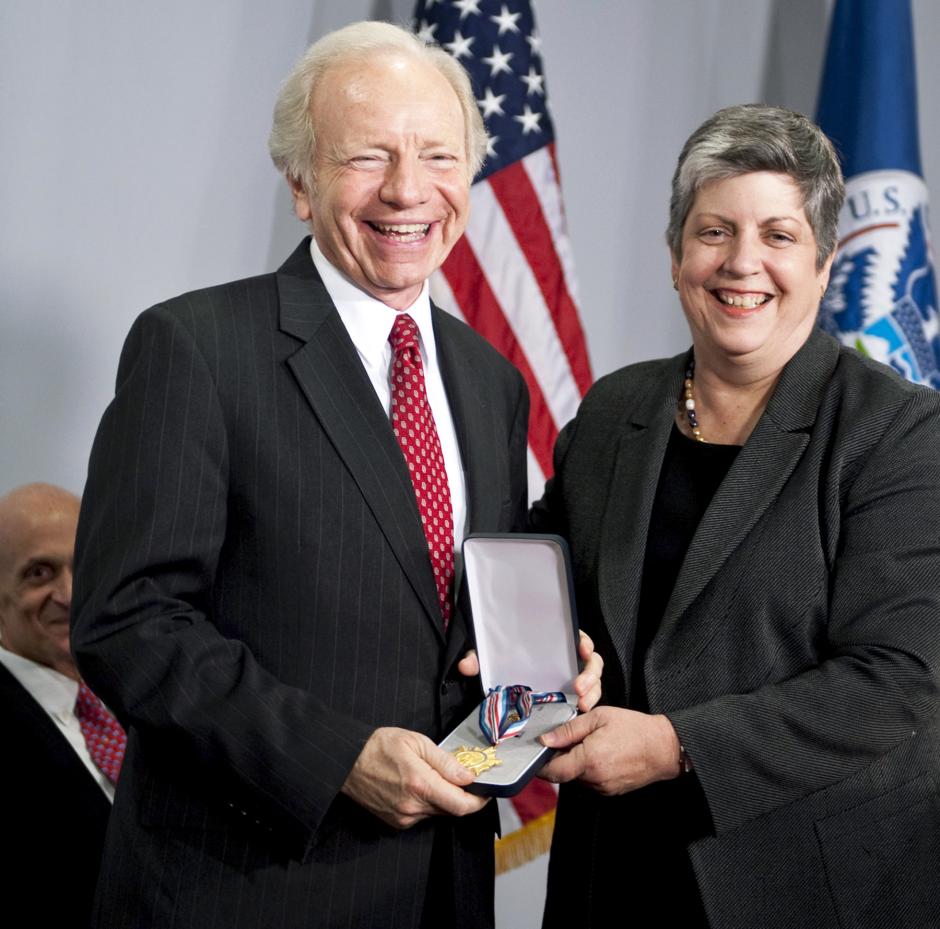 WASHINGTON—Homeland Security and Governmental Affairs Committee Chairman Joe Lieberman Wednesday received the Department of Homeland Security's Distinguished Public Service Medal, the highest honor the Department can award to a civilian.
Department Secretary Janet Napolitano was joined by former DHS Secretary Michael Chertoff in presenting the honor. Each spoke of the Senator's legacy creating, supporting, and improving the Department
"I am deeply honored to receive this recognition from Secretary Napolitano and the Department of Homeland Security," said Lieberman. "For the past eleven years, DHS has been instrumental in keeping America safe. However there is no destination point in homeland security and we can always do better. I am proud to have played a role in the creation of the DHS, and I will surely miss working side by side with the fine members of the homeland security community.
"I am confident that my successors will ensure that the Department continues, and improves upon, its mission."
-30-
Become a fan of the Committee on Facebook